We're getting ready for a big celebration, and we'd love you to join the fun. As we count down to the big day we're blowing up balloons, sticking streamers to the ceiling and filling the fridge with our favourite party food.
(Question: how many mini sausage rolls is too many mini sausage rolls? Asking for a friend…)
But what exactly are we celebrating?
Have we printed enough gohenry cards to reach all the way to the moon and back when we lay them end to end? 🌝
Do we finally have more Instagram followers than Cristiano Ronaldo? ⚽️
Or could we be about to launch our pawsome gohenry card for pets?
🐶🐱🐰
To enter, check out our 'guess the milestone' competition on Instagram and/or Facebook stories and send us your best guess.
The first person to guess correctly will win a free custom gohenry card and three months' free membership.
So what are you waiting for?
Ready, steady, guess!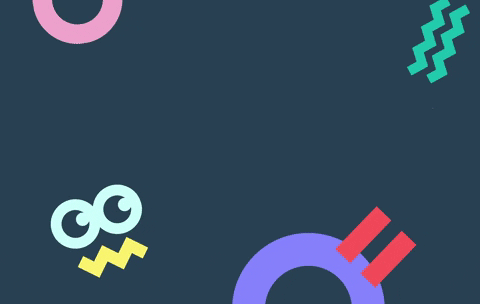 Terms and conditions
• This competition will be open from 21 March 2020 until 22 April, 2020.
• To enter, you must take part in our
Instagram
and/or
Facebook
story competition titled 'Guess the Milestone' on the account @gohenry.
• The competition is open to all UK residents aged 6 or above.
• Under 18 year-old entrants must obtain the consent of a guardian or parent before entering into this competition.
• gohenry reserves the right to obtain proof of such consent and to refuse entry or to choose a winner where such proof, if requested, has not been given.
• This competition is limited to one entry per day throughout the duration of the competition.
• This competition will close on the 22 April, 2020 at 9am. The winners will be selected at random by gohenry.
• Entries (either winning or non-winning) may be re-shared on gohenry's social media channels. By entering the competition you give us permission to do this.
• gohenry will contact the winner individually via Instagram or Facebook direct message to confirm the address and prize details.
• Reasonable efforts will be made to contact the winner(s). If the winner(s) cannot be contacted, or are unable to comply with these terms and conditions, gohenry reserves the right to offer the prize to the next eligible entrant.
• The prize is as stated and cannot be transferred to another individual. No alternatives to the prizes can be offered.
• gohenry may use data supplied by entrants solely to process the competition, publicly inform winning participants of their winning entry and distribute prizes. gohenry will always use and keep personal data in accordance with its privacy policy which can be found online
here.
• To the extent permissible under applicable law, gohenry shall not be liable to any entrant or to the winner for any loss or damage howsoever caused (whether in contract, tort (including, without limitation, negligence) statutory duty or otherwise) arising out of or in connection with the competition.
• The competition is running across Instagram and Facebook stories and has not been sponsored, endorsed or administered by, or associated with, Facebook.
• This competition is not open to employees or associates of gohenry Ltd.
• This competition may be varied or withdrawn at any time in whole or in part without prior notice and is subject to availability and our Fair Use policy.
• Participation in this competition constitutes acceptance of these terms and conditions.
• The competition is governed by English law and any disputes arising in connection with the competition and/or these Terms and Conditions will be subject to the exclusive jurisdiction of the courts of England.
• The Promoter is gohenry Ltd. registered at 9 Angel Courtyard, High Street, Lymington, SO41 9AP, United Kingdom.